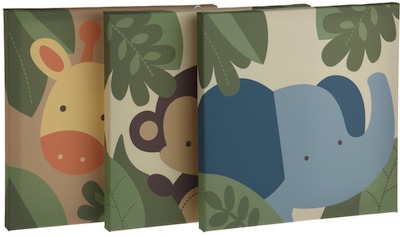 Do you have a kids room to decorate?
If so then you should have a look at this fun set of 3 pieces of art.
These are stretched canvasses with a different animal on each of them.
You can find one with:
And of course each has the same size of 12 x 12 inch and they are all in the same color and style so that they make the perfect set on one wall.
Teach your kids how fun animals are with these Cute Animal Canvas Set.